Turn to a trusted source for your Human Capital needs
"MVBeckert Consulting was instrumental in helping us match the right candidates to positions within our company. Through the use of candidate assessments, we were provided with analysis and insights that have proven to be spot-on. We will definitely continue to use their services and we highly recommend this company."
"Molly Beckert worked with us to confirm the job fit for several candidates. Her insights encouraged the hiring of two candidates that we were somewhat uncertain about. The result has been very satisfactory for both our company and the new employees, and almost certainly, reduced turnover."
"Molly's work in facilitating the team building session for our company was superb!"
"Molly's great! Her presentation style was just right and covered the skills I need to be a better leader."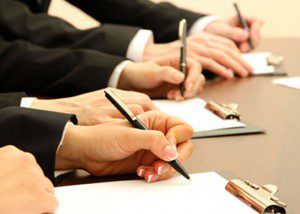 DID YOU KNOW?
46% of new hires leave after 18 months – Forbes, May 2013
Hiring managers wish they'd never extended an offer to 1 out of 5 members of their team – Corporate Executive Board
63% of employees lack motivation at work and 24% are actively unproductive and may spread negativity at work – Gallup
MVBeckert Consulting, LLC is an executive and leadership development firm specializing in the selection and development of senior leaders within organizations. Molly has spent 20 years working in organizations from non-profit to Fortune 100 companies. She has worked in various strategic human resources roles including talent acquisition, selection & assessment, talent management and learning and development. She is a captivating and experienced trainer and facilitator with the ability to work with both small and large groups. Her executive coaching skills stem from a mix of clinical training as well as business experience and acumen. She is a Master's level licensed psychologist in the state of North Carolina and a Senior Professional in Human Resources (SPHR). She is a member of Society of Human Resources Management (SHRM) and the Society of Industrial Organizational Psychology (SIOP). She earned her Master's degree in Clinical Psychology from Illinois State University.
Some of the Partnering Companies we have worked with